This was my most recent project creating a design using transparency. The brief was to create a design that utilised both opaque and transparent qualities. I've always loved the ocean and sea creatures so for me this design was fun and a bit out of my comfort zone!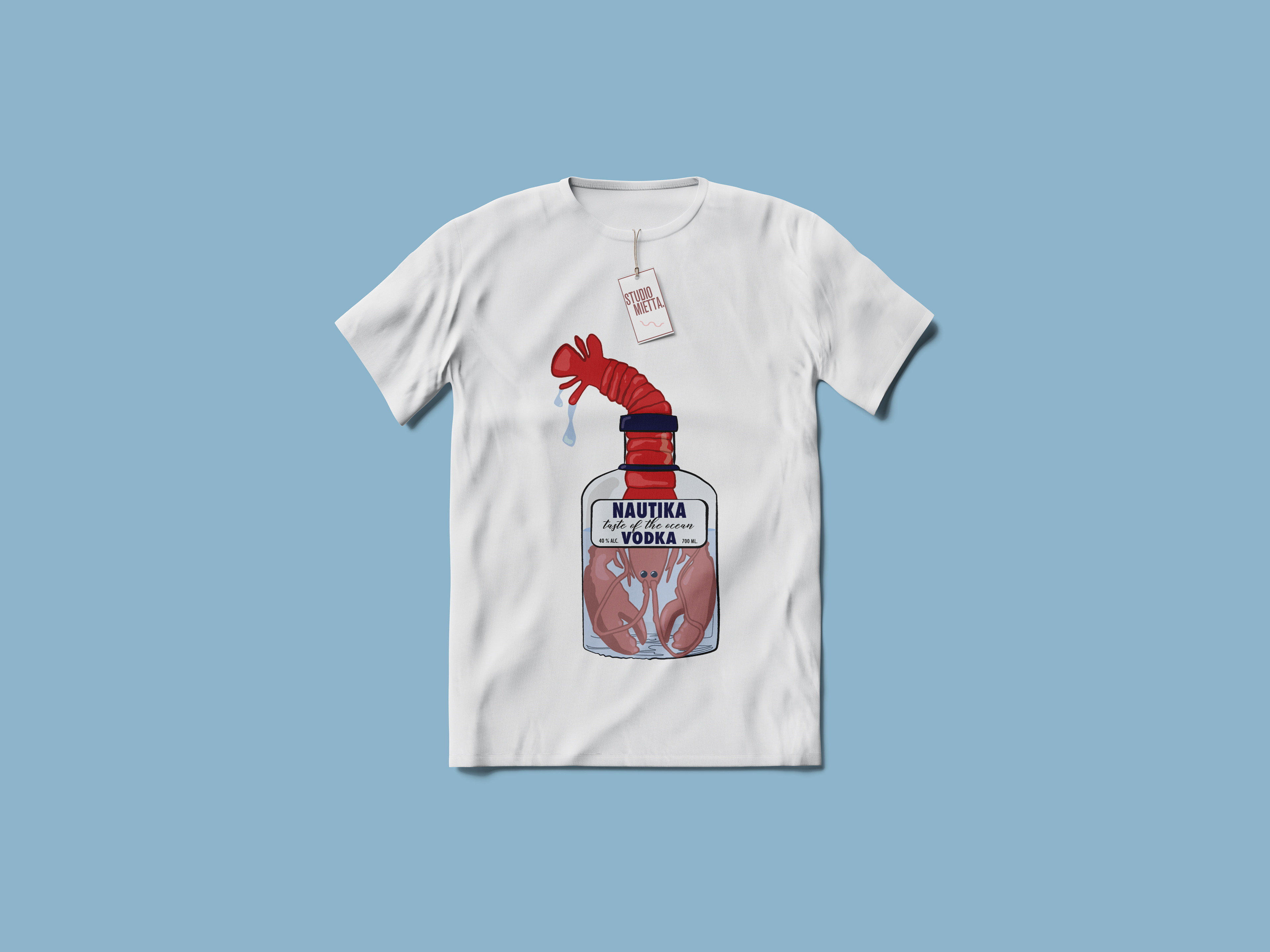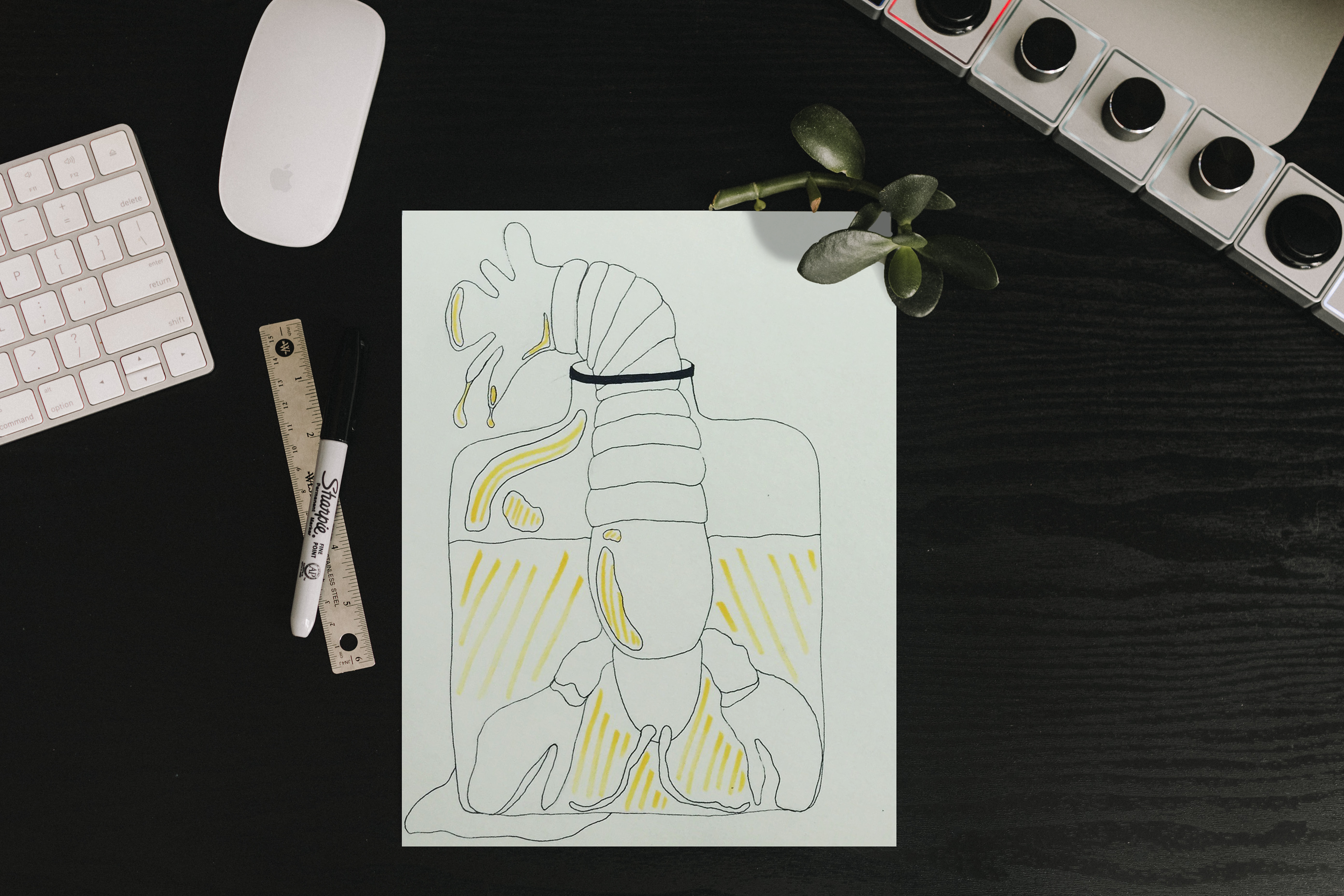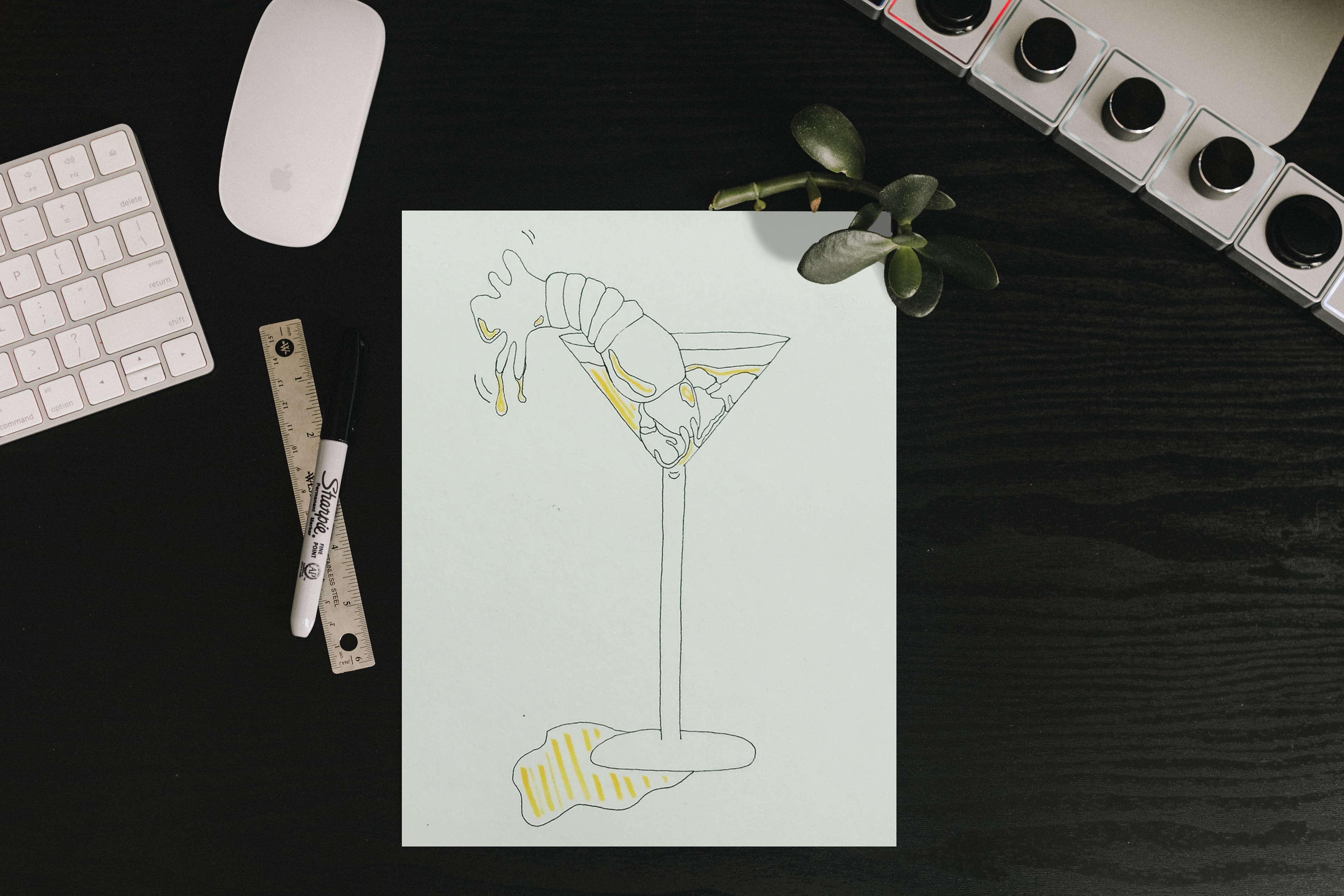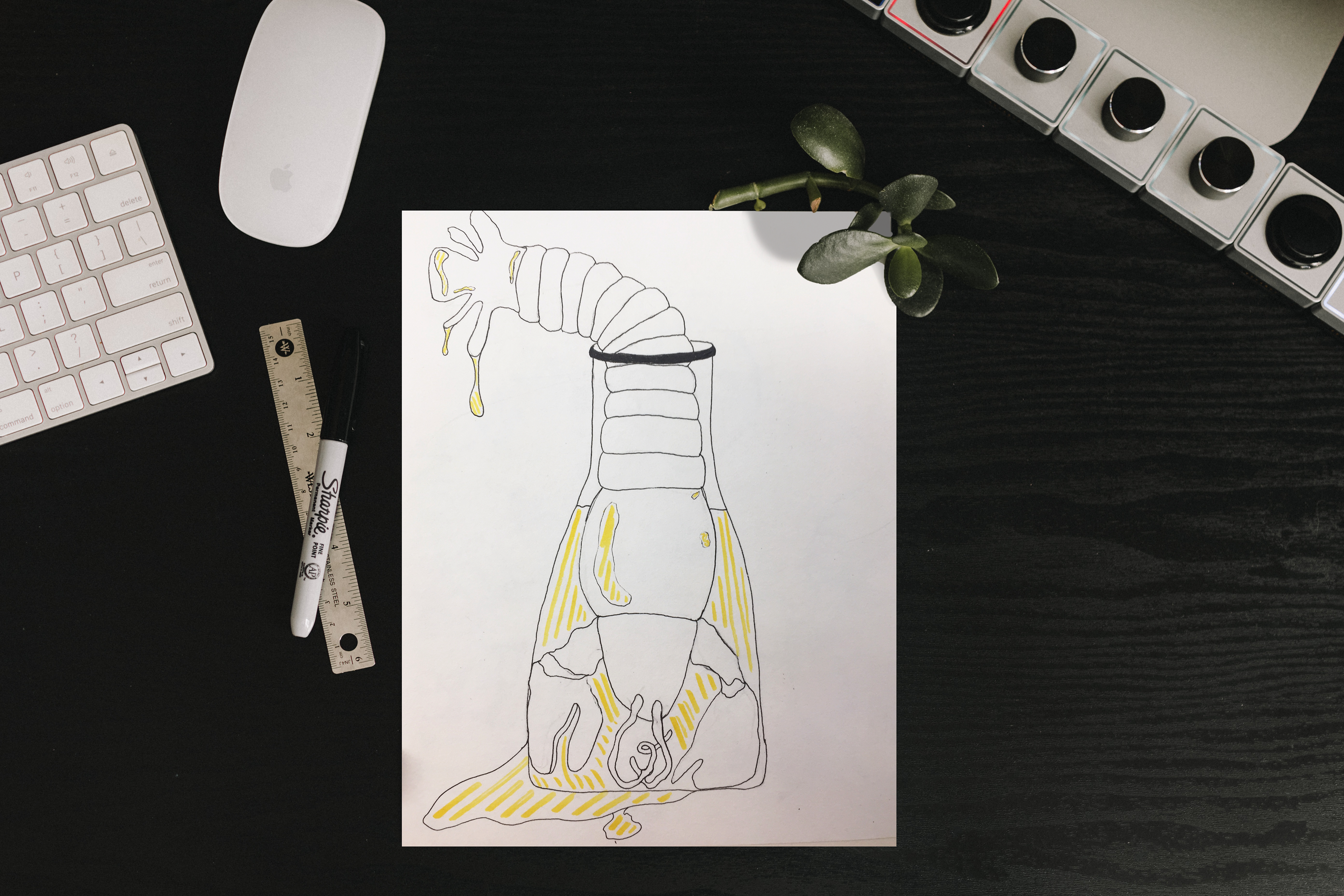 To showcase how this process worked, I first had to experiment with bottle shapes and how the lobster was going to fit inside. This process took a while and getting the lobster to be half transparent was a challenge during the sketching and illustrating phase.
Once I had the bottle and main shape of the body sorted out, it came time to start experimenting with the label for the outside of the bottle. Since I had to adapt it to the shape of the bottle, I knew that some shapes wouldn't work. The vodka text ended up working best in the first format as it seemed to be the least squished.