For this brief I had to choose a band and design them two album covers: the first solution was to be designed in an appropriate style for the chosen genre, and the second solution in the style of an alternative music genre. 
The band I chose was 'Methyl Ethel'. Since their main style of music is psychedelic rock, I felt that it was appropriate to stay with a simple colour palette just like their original covers. Their music is story telling so my aim was to create a story-like effect with the use of layering.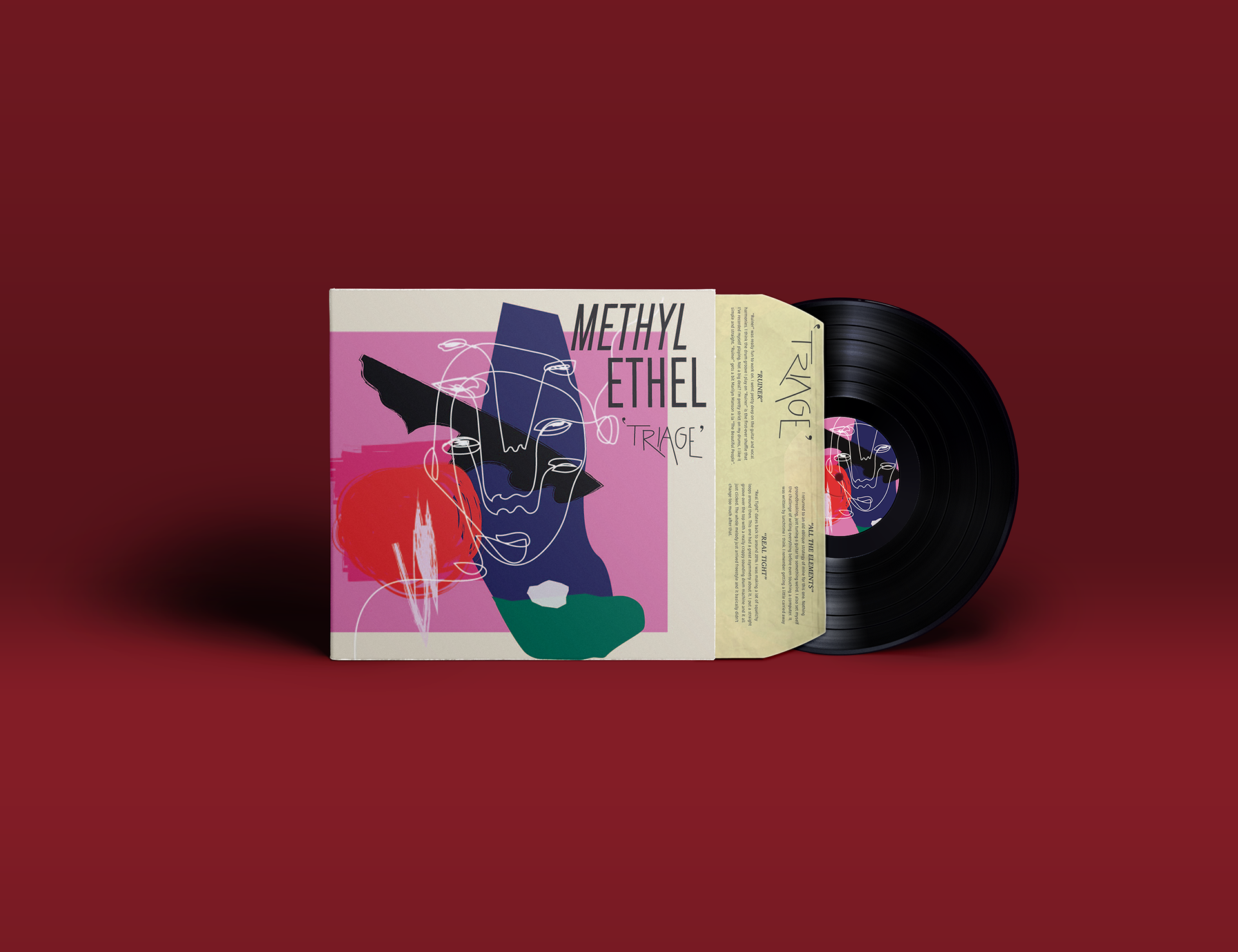 Our aim was to also create a song list for the back of the record, this was framed by a piece of art that I previously created using pouring medium.Overall there is fluency and a connectedness between the front and back of the record.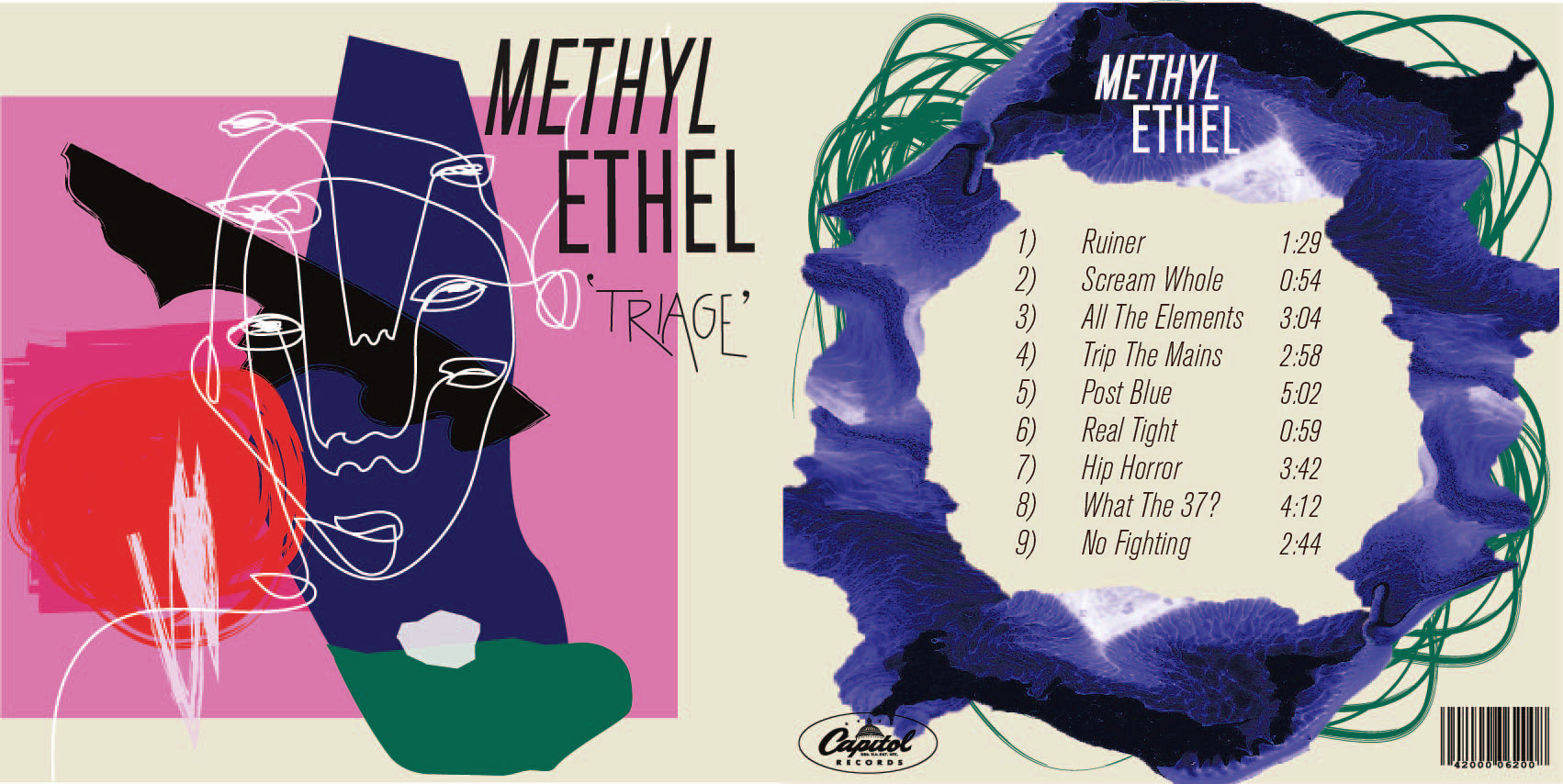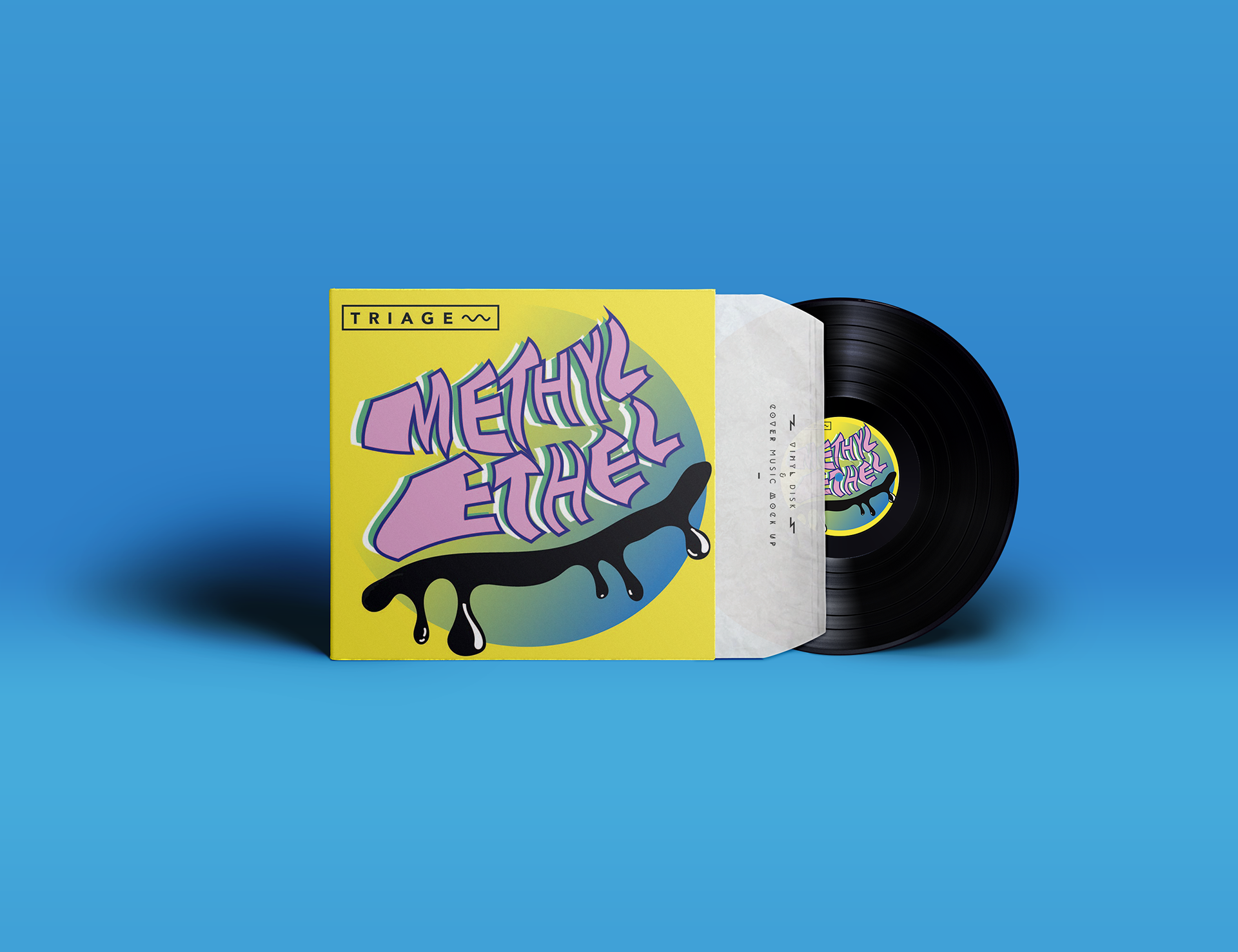 For this record I wanted to use bold, almost fluorescent colours to imitate the french electronic record covers that I researched. There is an extreme amount of contrast in this record with the logo creating movement. The text was the hardest to achieve as the colours were causing issues during the printing process.